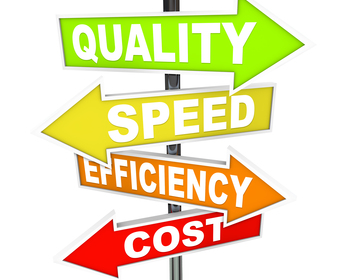 What Do Your Numbers Say About Your Business: By the Camden Accountants
What Do Your Numbers Say About Your Business: By the Camden Accountants
By Ayo Otubanjo
Imagine sitting in a meeting with prospective investors. You are asked some questions about your business' financial performance of the last three years. Should you simply hand over the statutory accounts your accountants have prepared for you? Or do you have key performance metrics that highlight your business strengths and achievements?
This is the art of making numbers tell a story about your business.
The Key Numbers in Your Business
Let's look at some of these metrics and why they are so important for investors deciding whether to take negotiations to the next stage.
Typically, the split of revenues between your main clients is important because it tells an investor how diversified your business client portfolio is. An evenly spread portfolio reduces the commercial risk of over dependence on a couple of clients for the majority of the revenues. You might also want to segment your clients into different sectors or by size etc to highlight your presence in several business sectors and extensive experience.
Revenue per head is a measure of productivity in your business. This could be an indication of a highly motivated and enthusiastic workforce. In making a favourable comparison with your competitors, you could also emphasise how your business use leading edge technology  and processes to deliver client services and how this is reflected in the high productivity.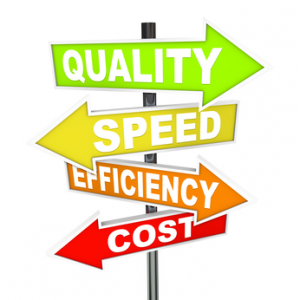 Demonstrate your Strengths
Ratio of staff costs to gross income is an important indicator of a well run business. It is a measure of how efficient staffing resources are deployed in the provision of client services, especially in creative agencies. For example imagine a business model that has changed drastically from a low volume-high value to a high volume-low value but the business is still staffed by highly skilled and highly paid staff. This might be reflected in a relatively high ratio of staff costs to gross income.
Operating profit per head is a combination of the productivity and staff costs per head. It is also a relative performance measure. Consequently a lower than average figure might indicate productivity issues with the business, possibly due to client over-servicing or lack of adequate controls over staffing costs and other discretionary spending.
Whatever numbers or metrics you use in selling your business to a prospective investor or indeed a buyer, ensure you have chosen the ones which put the most positive spin on your business. Also it is worth bearing in mind that there are other softer stories, such as staff morale, diversity and welfare might be equally attractive to a prospective investor/buyer.
If you want to make sure you're measuring the right numbers for your business, give me call. Dial 020 7692 0914 and ask for Ayo.
Between us, we can identify and improve your key numbers.
'4 Simple Steps to Growing Your Business'
Download Your FREE Report