Having previously worked within owner-managed businesses, our principals bring a different perspective when advising our clients on business strategy and operational matters.
Strategic planning determines the vision of the owner managers and how the business is going to achieve its goals. Strategic planning requires a very good understanding of the business, its competencies, as well as the market in which it operates and other external influences that may affect it.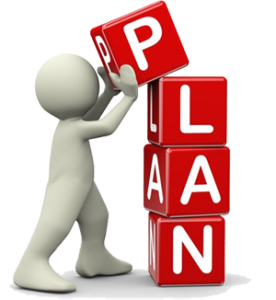 Many business owners start with specific aims and goals but all too often the daily pressures of running the business takes precedence over the initial goals, which are invariably forgotten. This is classic case of "working in the business and not on the business "
We provide a strategic review of the business, using some of the industry specific KPIs and benchmark the business financial performance against the industry averages to identify areas of the business requiring detailed management attention. The aim of the exercise is to improve revenues, profitability, efficiencies and the liquidity.
We also perform risk management reviews, identifying risks, assessing their probability and impact and determining which controls should be in place to help the business achieve its objectives.
We have experienced accountants trained to identify factors that could affect a business' ability to meet its key objectives and develop tailored risk management strategies to deal with these factors.
Exit Planning should not be an exercise to be considered just as a prospective purchaser makes an offer for your business. A decision as critical as selling a business which you probably consider to be your "baby" is one to be contemplated over time, planned and have a proper strategy in place to grow and retain value in the business.
During a business sale process, we will discuss the taxation implications. We will advise you on a range of possible business valuations, facilitate discussions with prospective acquirer, review Heads of Agreement and review the structure of the overall consideration between initial and deferred consideration.
As part of our core service to small and growing businesses, we are available to be consulted on a wide range of operational matters. Some of our existing clients utilise our specialist part-time Finance Director Service.
Transform your future today.
Click on the button below for a free 45-minute business performance review.

If the time's not right to meet yet, let me prove the value I can bring to your business.
Get Business Growth Tips delivered free to your inbox: